Memorial Page for Kent C. Hoffman
Kent C. Hoffman
1948 January 1 to 2020 May 26
Kent Hoffman at the OcuFlow Lab, Mount Sinai Hospital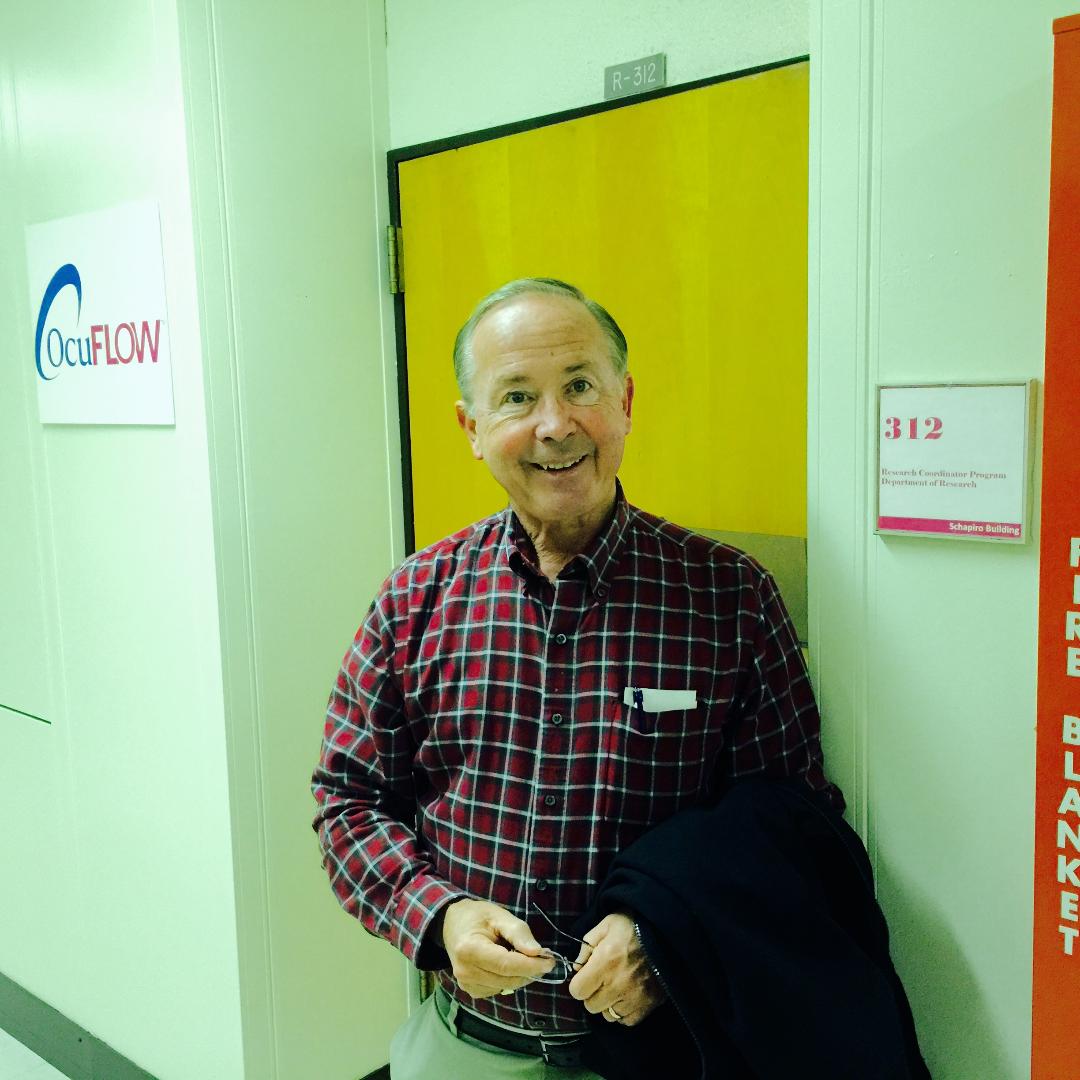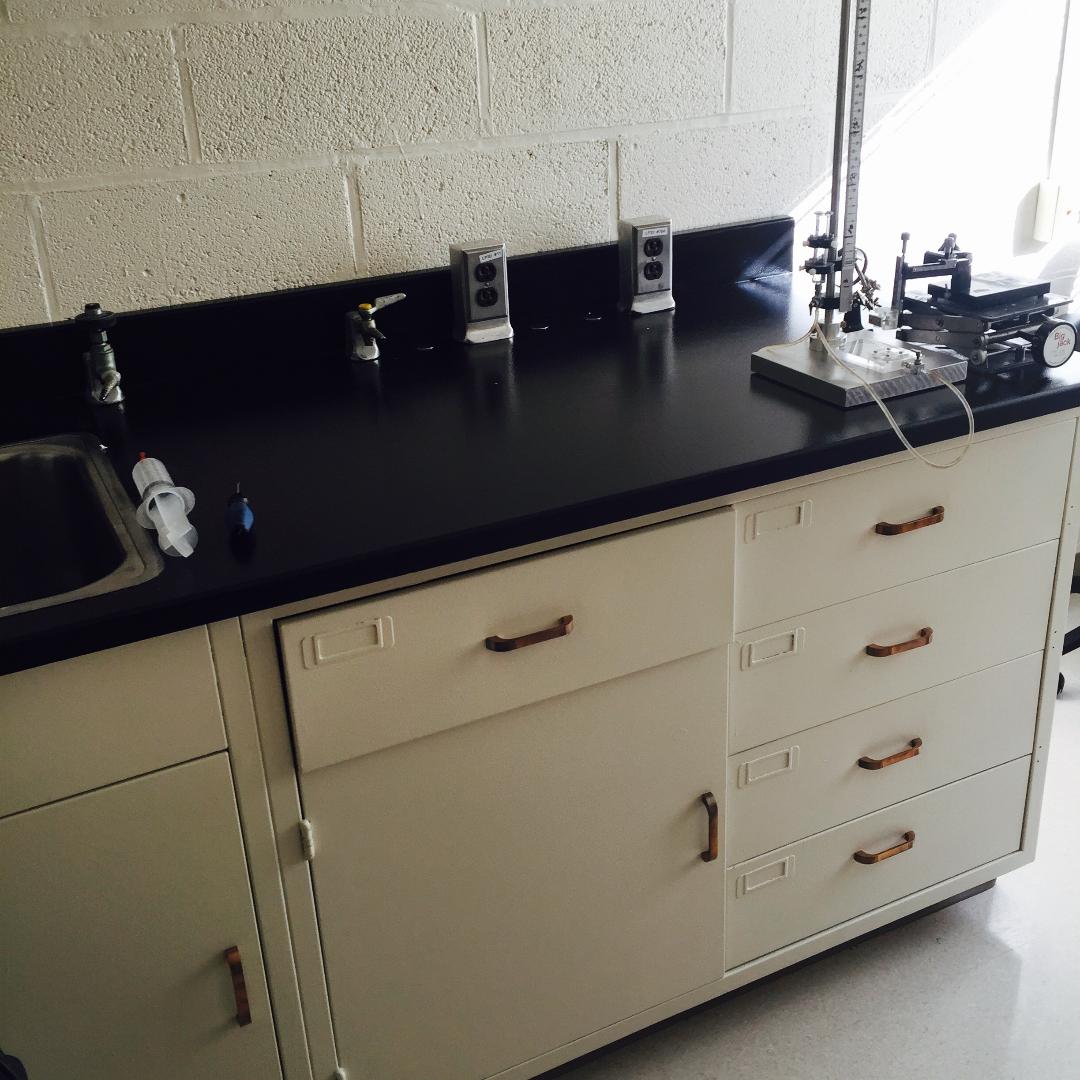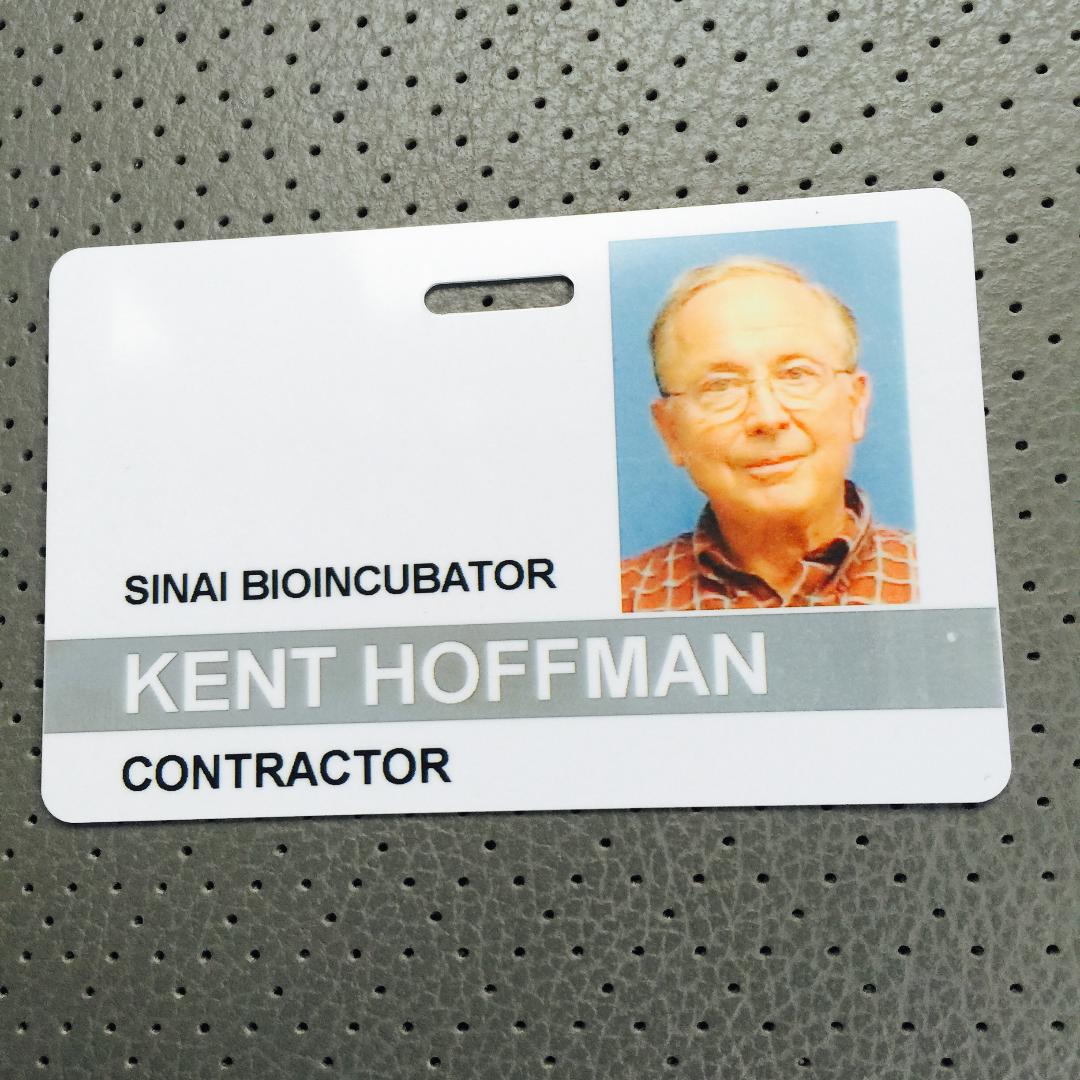 These photographs show the OcuFlow Lab at Mount Sinai Hospital, New York City, where Kent Hoffman worked as a contractor. Kent helped develop technologies and processes to assist in the care of eye diseases.
(2016 November; Image Source: Kent C. Hoffman)

Kent Hoffman in Alaska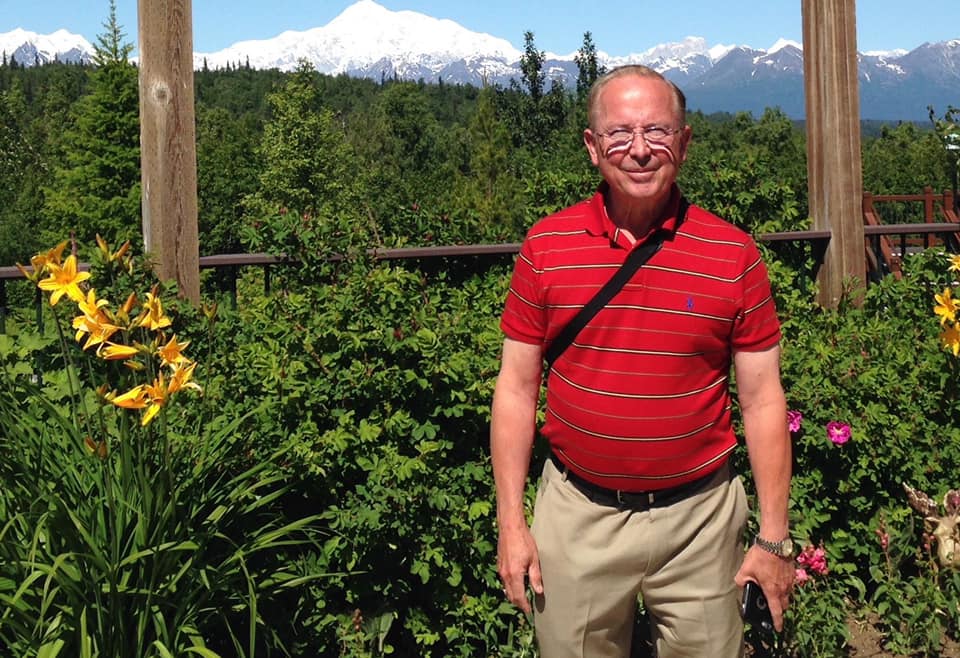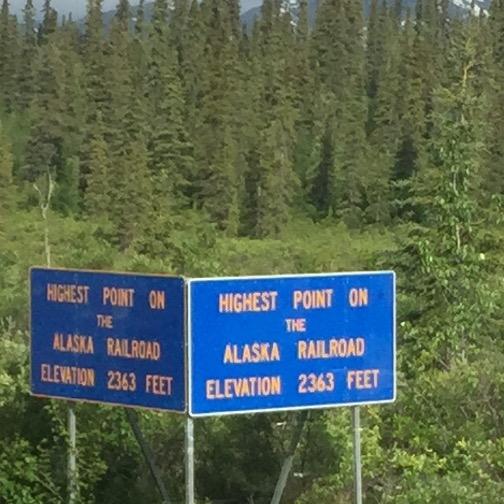 These photographs are from Kent Hoffman's 2016 trip to Alaska, including travel to Denali National Park and Preserve.
(2016 June; Image Source: Kent C. Hoffman)

Kent Hoffman with Mitt Romney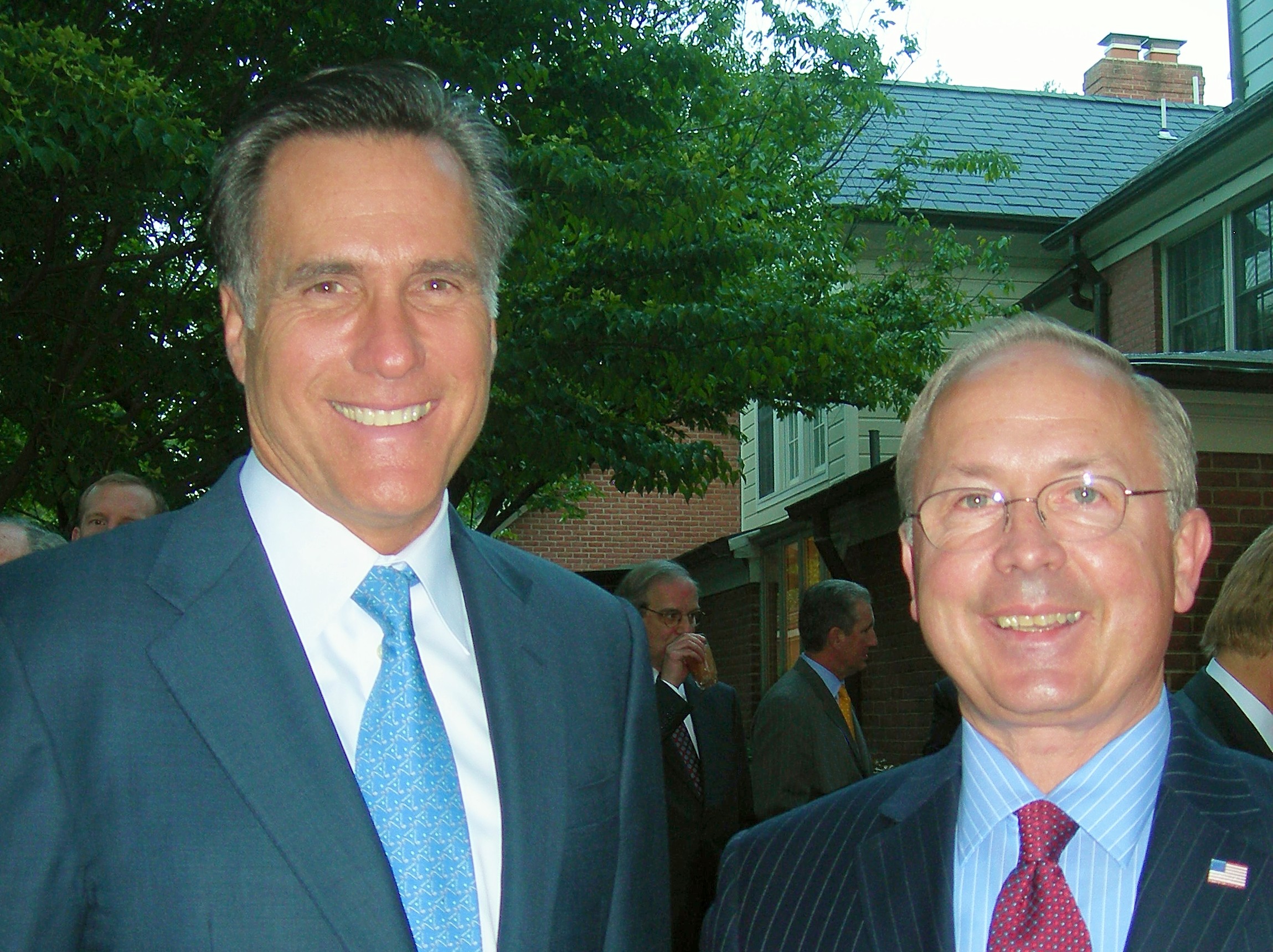 This photograph shows Kent Hoffman with Republican U.S. Presidential Candidate Mitt Romney in December of 2007
. (2007 December; Image Source: Kent C. Hoffman)

Radio Studio of WLCR-AM Carrier Current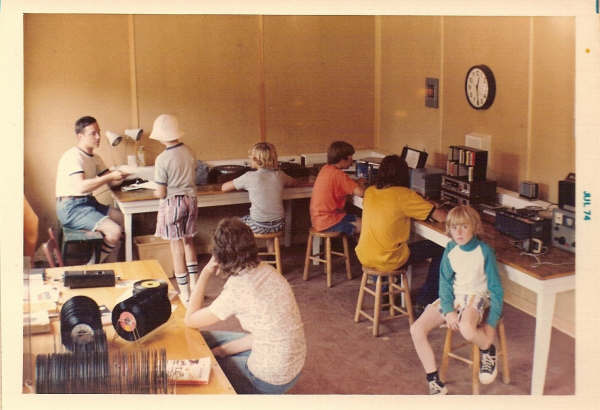 Modern radio studio, in the rear of the Woodcraft Building, was the home of WLCR-AM Carrier Current
for the Summers of 1973 through 1978. These photographs, which show Camp Shaw-Mi-Del-Eca
campers (members of The Radio Group) operating the radio station during one of the camp
activity periods, were taken in July of 1974. In the foreground can be seen 45-rpm vinyl records
used on the two turntables along the rear wall. Commercial eight-track tapes (not the similar "carts"
used at commercial radio stations of this era) can also be seen above the two eight-track
tape decks (below the analog wall clock).
Left Photograph: Radio station founder Kent C. Hoffman (son of Charles H. Hoffman) is
seated at the extreme left.
Right Photograph: Kent Hoffman (son of Charles H. Hoffman) is standing on the
right, directing the radio program; the author, Glenn A. Walsh,
is seated at the extreme left.
(Left Photograph - 1974 July; Image Source: Kent C. Hoffman; Photographer: Glenn A. Walsh)
(Right Photograph - Image Source: Camp Shaw-Mi-Del-Eca)

Field Trip to Green Bank and Warrior Camp Cabin Mates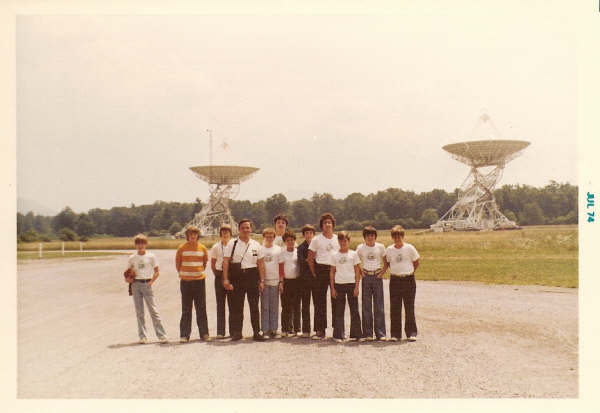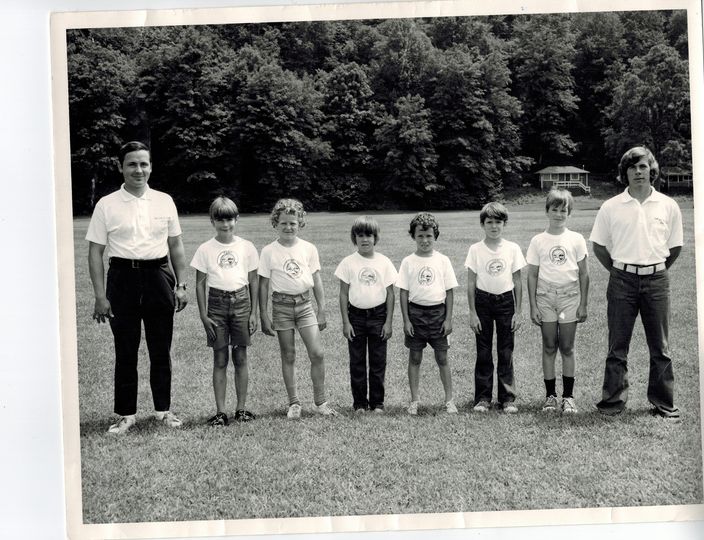 Left Photograph: Pictured are members of The Radio Group touring the National Radio Astronomy Observatory in Green Bank, West Virginia,
located within the Federally-designated National Radio Quiet Zone, in July of 1974; Radio Group founder Kent C. Hoffman (son of Charles H. Hoffman) is
the fourth person from the left. This was one of several Radio Group field trips; others
included tours of WSLW-AM radio station in White Sulphur Springs, West Virginia
and the Voice of America in Washington, D.C.
Other Green Bank Field Trip Photographs & Information
(1974 July; Image Source: Kent C. Hoffman; Photographer: Glenn A. Walsh)
Right Photograph: Camp Shaw-Mi-Del-Eca counselors Kent Hoffman (left) and Doug Auld (right) stand with the cabin mates in the Warrior Camp (youngest age-group) cabin they supervised (Summer, 1974).
(Summer, 1974; Image Source: Camp Shaw-Mi-Del-Eca)
Kent Charles Hoffman was born in Baltimore on 1948 January 1. He was born to Charles H. Hoffman, a prominent Baltimore accountant, and Roberta L. (Haynes) Hoffman. His mother passed-away in 1988, while his father reached age 100 at his passing in 2019.
Kent attended Saint Paul's School for Boys, graduating in 1966. He then attended Susquehanna University in Selinsgrove, Pennsylvania, where he graduated with a degree in Physics in 1969.
In his youth in the Summers of the early and mid-1960s, he was a camper at Camp Shaw-Mi-Del-Eca near Lewisburg and White Sulphur Springs, West Virginia. This was a camp for boys, which first opened in 1929, operated by the Greenbrier Military School. In 1963, he was a camper in the Pioneer Camp, the second of four camper age-groups. While a camper, he would use his bugle to play "Reveille" each morning, and "Taps" each evening as the campers went to bed. As a camper, he loved to hike and ride an inner-tube down the Greenbrier River.
By 1967, Kent was a camp Counselor in charge of the Radio Program. He greatly improved the camp radio station, which he supervised as campers operated the equipment to provide music radio programs throughout the day. He also created The Radio Group, the group of counselors and campers involved with the radio station.
This radio station was a low-power, AM Carrier-Current radio operation, where the weak signal was carried throughout the camp on the camp's power lines. When an AM radio was near the camp's power lines, the radio station could be received. This type of low-power radio operation did not require a radio station license from the Federal Communications Commission (FCC).
However, Kent did earn a First Class Commercial Radiotelephone License from the FCC (in addition to his amateur "ham" radio license). This provided Kent the expertise to set-up the camp radio station, of which he was Chief Engineer.
Will Bromley (of Huntington WV), Tom Jones (of Norfolk VA), and Bob Michie (of Kensington MD) assisted Kent with management of the radio station in 1967. A 1967 August 10 news article, in West Virginia's Beckley Post-Herald (page 17), described the radio station mentioning that it operated 16 hours-per-day (at this time, pre-recorded programming aired while the campers and counselors were eating meals in the camp dining hall) and estimated that 40 campers were involved with this camp activity. Kent helped several campers, including the author, Glenn A. Walsh, study to earn a Third Class Commercial Radiotelephone License with Broadcast Endorsement.
Originally, the radio station used the call-sign WCDW (abbreviation for Caldwell, the village just outside the camp entrance) and broadcast news and programs from NBC radio. Beginning in 1971, the call-letters used were WLCR (abbreviation for Lewisburg Camp Radio) and broadcast news and programs from CBS radio.
Briefly, Kent experimented with placing the camp radio program on a FM Stereo signal. However, since few campers had FM radios in this era, the FM simulcast was not continued. In 1967, Kent had also purchased a radar unit, hoping to assemble and install it for educational purposes; due to his entry into the Navy the following year, this goal could not be fulfilled.
In addition to the radio station, Kent had campers with The Radio Group become involved in model rocket launches and searches for buried treasure using metal detectors. He also arranged radio-themed field trips to places such as the National Radio Astronomy Observatory in Green Bank, West Virginia and Voice of America in Washington, DC.
In 1968, Kent entered the U.S. Navy during the Vietnam War. Not until the Summer of 1971 was Kent able to return to Camp Shaw-Mi-Del-Eca. Another counselor supervised the Radio Program until Kent's return.
After leaving the Navy, Kent was employed as a traveling inspector for the National Bureau of Standards (now known as the National Institute of Standards and Technology), part of the U.S. Department of Commerce. Starting with the Summer of 1972, Kent was only able to serve as camp Counselor for about three weeks or-so (the camp had two 3.5-week sessions each Summer), during his vacation time. The author, Glenn A. Walsh (who had met Kent during the 1967 camp season, while a camper), took charge of the camp radio station as General Manager, while Kent was back working for the National Bureau of Standards.
The Greenbrier Military School closed in 1972, and the camp almost closed as well. But, at the last minute, a local physician, Dr. Eugene McClung of Lewisburg, purchased the camp and immediately converted it to a co-educational camp. After ownership changed again in 1978, Camp Shaw-Mi-Del-Eca closed permanently after the 1978 camping season.
Kent went on to head Murray Electronics Associates Limited, and later Bionicare Medical Technologies Inc., both Baltimore-area firms. He earned eight patents for topics including:
He has also contributed to several scientific papers, including:
* Pulsed electrical stimulation to defer TKA in patients with knee osteoarthritis.
Orthopedics 2006 10;29(10):887-92; Sinai Hospital of Baltimore, 2411 W Belvedere Ave, Baltimore, MD 21215, USA.
Kent, an avid physicist as well as an electrical engineer, had leadership roles in several organizations including:
Secretary-Treasurer of The Society for Physical Regulation in Biology and Medicine

Chairman of the Medical Technology Policy Committee, IEEE-USA in Washington, DC

Vice President of Research and Development of Regulatory Affairs.
At the time of his death, Kent was working on a project which would identify disease within the eye.
After his retirement from Bionicare, Kent, and his wife of 43 years, Nancy, moved to Millsboro, Delaware in 2010. Kent and Nancy then traveled, exploring trails, and visiting family and friends. This includes a trip to Alaska in 2016, including travel to Denali National Park and Preserve.
Kent and Nancy had three daughters, Jennifer Hahn, Julie Bell, Allison Decker; and seven grandchildren Kylie, Alyssa, Emily, Molly, Riley, Mason and Reagan.
Kent passed-away on 2020 May 26, at age 72. Kent had been suffering from Alzheimer's Disease.
---
Memorial Page for Kent C. Hoffman